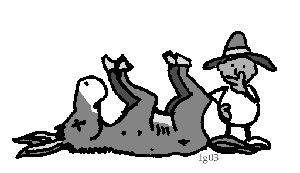 I am not well versed in the history of the Democratic Party here in Sweet Union. In 2004, they ran four or five candidates for commissioner as well as candidates for most of the major posts. There was competition! There needs to be competition — otherwise we'll get what we have on the state level only in reverse. I know that statement was borderline heresy to some meat-eating Republicans, but hear me out.
Having healthy competition on the battlefield of political ideas is important to keeping our friends on their toes and our opponents working to offer better alternatives. I would much rather have tried and true Democrats running for office on their own platforms than having them re-label themselves as Republicans just to win. When you pay for a Rolex, you won't settle for a knockoff!(1)
Let me cite a prime example of what happens when our Republican office-holders are not facing competition.
Last Friday, Union County Schools hosted "Legislative Day", where the county's NC State representatives received a presentation of the myriad of issues facing our schools. THIS IS IMPORTANT! Our schools problems are the biggest issues facing our county. Bar None! IMHO(2)
Would you be surprised that our State Senator Eddie Goodall didn't make the event — at all!

Would you be surprised that Representative Curtis Blackwood skipped out after little more than two hours, leaving the presentation well short of the events being offered for HIM to learn about the UCPS issues first hand?

Would you believe that Mr. Blackwood's reported answer to all the issues raised by the school administration was that 'He can't do anything because the 'Democrats' control the State House and Legislature'. Tell me, is that the solution to our school problems?

Would you believe that Democrat Pryor Gibson stayed most of the day and only skipped the presentations on the western side of the county (No surprise – not his district).
I hope there is still a breath of life Union County's Democratic party, just enough to keep our Republican officeholders from taking all of us for granted. It's certainly seems that way – now doesn't it.
Perhaps it will take the 'newcomers' to instill some vibrancy in both parties. Nothing like a little shock therapy.

There will be plenty of time to roast the knockoff running for re-election to the county commissioners [↩]
In my humble opinion [↩]
Facebook Comments
comments