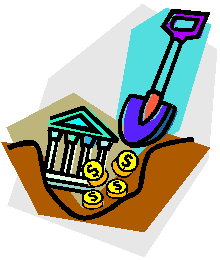 The concept of land banking for Union County Public Schools shouldn't be as tough a sell as it seems. Almost every commissioner and school board candidate running for office this year, has voiced some measure of support for the idea.
Forecast future school construction needs, years in advance and purchase property at todays prices, rather than tomorrows market inflated price.
Then as growth presents the need — build, all the while saving the taxpayers money and reducing distasteful land condemnations.
Brick and mortar schools, playgrounds and ball fields occupied with children not mobile classrooms and a learning environment that affords our children media centers, computer rooms and cafeterias without the crush of trailer fed over-crowding, this is your right — your children's' right.
We should view the recent bond vote by the commissioners as a anomaly. The initial proposal of a $25 million land banking fund advocated by the school administration was negotiated down to $10 million, but ultimately cut completely from the final school bond. Very regrettable, but there are other options.
Commissioner's Sexton, Lane and Stone have an excellent record of supporting the school budget and bond needs. Commissioner Pressley's record on the school budget and condemnation requests needs work, but recently he has voiced greater support for the school systems requirements. A good sign, but actions will show more.
Following is a word chart that shows how simple math proves the wisdom of land banking.
LAND BANKING of $10,000,000

LAND PURCHASE

Land has been appreciating at the rate of roughly at a rate of 25–30% annually.

25% first year return on $10,000,000 =

$2,500,000

First Year appreciated value=

$12,500.00

25% price appreciation – 9% debt service=

16% or a $1,600,000 reduction to the taxpayer on school land purchase.

BOND DEBT

$10,000,000 divided by 20 years =

$500,000

10,000,000 X 4% (interest) =

$400,000

First year payment

$900,000

SAVINGS

Appreciation @ 25% for 3 years =

$9,531,250.00

Minus cost of 3 years debt =

($2,640,000.00)

reduced cost to the Union County taxpayers

$6,891,250.00

The savings in 3 years would be like getting a high school site for free.
Note: The figures reflect historical values in western Union County. As an example, the School Board purchased 32 acres of land in Wesley Chapel in July for approximately $75,000 per acre. This same parcel of land was last sold in 2004 for $32000 per acre. More than doubling in value in 2 years.
The Board of County Commissioners should establish a 'Land Banking Fund' that would allow the School Board to proactively seek and purchase property, without running a political gauntlet or telegraphing their intents to land speculators waiting to swoop on the often times slow footed school system. It's time, Union County taxpayers got a break!

Supporting Land Banking is a 'No Brainer!'

Postscript:
Last night(1), the board of county commissioners, led by Richard Stone, voted to provide $25 million in 'Land Banking' funds to Union County Schools. Highlighting the issues of over-crowded schools and the ever escalating cost of land acquisition, the board supported the measure by a 3-2 vote.
A disappointing no vote came from Commissioner Pressley, who just a week ago during the school bond saga, voiced a modicum of support for 'Land Banking'.
In considering the measure proposed last night, Mr. Pressley objected to how funds were going to be financed, arguing for other methods, including developer land donations and the recent state enacted lease back provision for school construction.
The optional methods of school site procurement suggested by Mr. Pressley are valid ideas and should be vigorously pursued to supplement, but not in lieu of concrete 'Land Banking' efforts.
I applaud the action taken by Commissioners Lane, Stone and Sexton. The Land Banking Fund will for the first time, place the school administration on a level playing field with land speculators and provide a valuable tool to proactively build the schools our children need.
Sep. 5, 2006 [↩]
Facebook Comments
comments