Concern over the 'busing' issue continues to set off the 'alarm bells' with many county residents who have read the media reports or emails as word has spread about the vote taken at the last School Board work-session.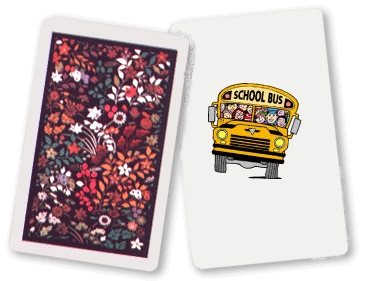 Apparently, troubles at Monroe Middle has presented school board members Kimberly Morrision-Hansley, Carolyn Lowder and John Parker with a political spring board to advocate busing in Union County on a grander scale.
Currently, the school system employs a neighborhood school attendance model. Any other model will require busing of the children to school – for whatever the reason; racial balance, socioeconomic diversity or just raising an EOG score.
At the March 20th, school board work-session, after almost everyone had left the meeting, myself included, goals were set for the upcoming redistricting of Elementary schools "J" and "K". The goals were as follows (with quality education and equity/fairness being over-arching goals):
1. Neighborhood schools
2. Effective and efficient operations
3. Stability
4. Parental Involvement
Bear in mind that Elementary schools "J" and "K" are being built in Stallings and Hemby Bridge areas.
District 6 representative Kimberly Morrison-Hansley, John Parker (At large), and Carolyn Lowder (District 2) voted against the above goals and the concept of neighborhood schools.
As reported in the Enquirer Journal, Mrs. Lowder said their feeling was.."If we don't do anything but look at the neighborhood schools concept and turn a blind eye….we're just going to exacerbate the problem."
What problem? Is there a problem in Stallings and Hemby Bridge or was this just a political statement? Mrs. Lowder never seems to be at a loss for words, perhaps she will explain further. I, for one, want to hear her rational.
Connect the dots
During the break between the Site Base Team presentation and School Board work-session, two District 6 parents approached their representative Kimberly Morrison-Hansley and asked about her position on busing. Ms. Hansley's answer completely astounded the two parents. She said, "In all fairness to ALL my constituents, I will make one statement to everyone!" Wow, this is not a national stage, climb down off that high horse and talk to your constituents.
Well folks, Mrs. Hansley's voted against 'Neighborhood' schools. Takes away the guess work in my view as her action makes it pretty clear where she stands on busing.
Unfortunately for everyone living in District 6, Ms. Hansley evidently lacks the the courage to face the people she represents nor does it appear she plans to represent the wishes of those living in District 6 — least ways on this issue.
District 6 parents, ask yourself, how will Ms. Hansley vote when the four new schools being built on Cuthbertson Road, in Waxhaw come before the board for district assignments.
Tuesday, April 3rd is the next regular school board meeting, where the public is permitted to make comments. If you have a opinion you'd like to express to the school board, then by all means attend the meeting at 7:00pm at to Benton Heights Elementary (click for map)