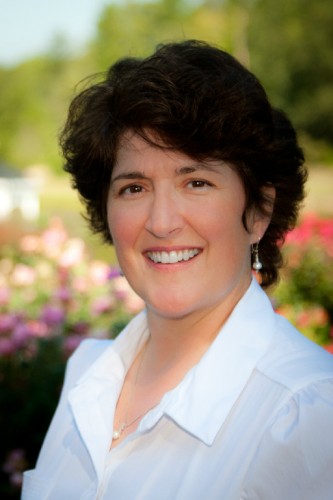 Stephanie Belcher recently announced her candidacy for Mayor of Weddington, North Carolina. Stephanie and her family reside in the Weddington Hills subdivision of Weddington. The Belcher family has been in Weddington for close to 10 years and are passionate about living there. The entire family is actively involved in their neighborhood, schools, sports, Scouting and the town.
Stephanie has been an active volunteer her entire life. She is a life-long girl scout and has led troops for fifteen years, including an active troop in Weddington for 8 years; that meets at Weddington United Methodist Church. For the past year, Stephanie has served as the Chair of the Weddington Parks and Recreation Advisory Board. Prior to that, she was the Vice-Chair and an active member of the committee. Over the past three years, the Parks and Recreation Advisory Board has dramatically increased community presence and activities. Additionally, Stephanie has lead an effort via P&R to meet all area schools, businesses, churches and organizations to increase communication, mutual support and cross-promotion. Additionally, Stephanie is a member of the Weddington Hills Home Owner Association and has worked at all of the schools as a parent volunteer.
Professionally, Stephanie has held various executive leadership positions in her 24 plus year career in healthcare. She is currently Vice President of Payer Solutions for Enclarity, Inc., a software company that focuses on data and services for the healthcare sector. She is responsible for product strategy, market analysis and business development. She has more than 20- years of experience as a senior executive for health plans such as CIGNA, Blue Cross Blue Shield of North Carolina and Horizon BlueCross BlueShield, specializing in operations, service, project management, product development, Six Sigma and information technology. Stephanie has had numerous published articles and speaking engagements as a subject matter expert on healthcare data, current trends in healthcare and business case analysis.
She holds a Bachelor of Science in Business Administration from the University of Delaware. Stephanie is also a member of the Board of Directors of the Workgroup for Electronic Data Interchange (WEDI) and a Lifetime Girl Scout.
As a senior executive, Stephanie believes that the vision, leadership and strong fiscal management that have led to her success in the private sector are the same skills that are needed in the public sector. Stewardship of a town's public safety, property value and reputation require a strong combination of vision, leadership and fiscal management.
For further information and to volunteer to help Stephanie Belcher, please check www.StephanieBelcher-WeddingtonMayor.com Call: 704-443-7042 or Email: info@stephaniebelcher-weddingtonmayor.com