Sign the Kuehler Petition
Commissioner Tracy Kuehler had decided not to seek re-election in 2012. She had spent almost four years representing the citizens of Union County and was ready to return to just being a parent of two boys.
As it turned out, only two people out of 201,000 citizens in Union County filed as candidates for the two open Union County Commissioners seats. Two Republican candidates, Frank Aikmus and Richard Helms signed up and ran unopposed in the Republican Primary. No Democrats or Libertarians choose to run and as a result, Aikmus and Helms will be on the ballot in November with no opposition.
In April, the seriousness of School budget crisis became apparent as thousands of parents went to school cluster meetings all over the county and County Commissioner meetings and finally realized that the current underfunding of the Union County Schools would continue as the majority of the County Commissioners spent more time attacking parents, UCPS officials and School Board members rather than address the shortfalls in funding.
Tracy Kuehler felt that both Commissioner candidates, who would elected by default, would continue to represent the same special interests currently supported by Commissioners Thomas, Simpson and Johnson. The parents, teachers and citizens would have NO voice on Board of Commissioners and at the urging of parents, Kuehler agreed to run as an Unaffiliated candidate for County Commissioner. If successful, her single voice would be as an advocate for those citizens, who are woefully unrepresented today.
Ms. Kuehler has two herculean tasks ahead, first to get 5100 needed petition signatures to be added on the ballot by June 29, then to win in November. The first task is where she needs your help now.
The following link is for the Petition Form. Download and print it. It is acceptable with just your own signature, but you can always ask your neighbors to sign as well.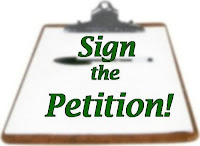 [Click Here] for PETITION
Please mail you petition to:
Tracy Kuehler Petition
C/O W. Davidson
713 Evans Manor Drive
Matthews, NC 28104